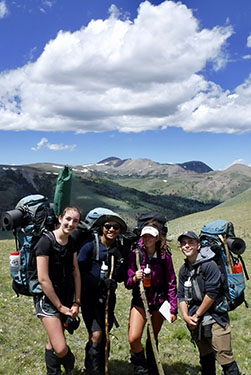 Lessons in Leadership: New Alumni Blog Post From Blake Weld '17
High school administrators rave about you; colleges quickly put your applications in acceptance piles; and the rest of us get to watch as your accomplishments transform the business world, athletic arenas, art studios, and much more.
But what about the path to reach those goals? Sometimes it can be, well, unplanned. Circuitous. That's why we love to hear about the winding route -- the one that may seem long, even discouraging, but is ultimately integral in reaching personal and professional success.
Blake Weld '17 found herself on a very literal, circuitous path this summer, filled with unplanned hiking routes and unexpected visits from local wildlife. Read about how she stayed ahead of the pack at the National Outdoor Leadership School in her new post on our alumni blog, A Circuitous Path.  
Upcoming Events 
September 6, 2018
»Alumni Council Meeting
8:30 a.m. - 9:30 a.m.
MPR North
September 18, 2018
»Annual Fund Kickoff 
12:00 p.m. - 3:00 p.m. 
October 4, 2018
»Annual Giving Day 
October 31, 2018
»Halloween K-5 Parade
1:30 p.m.
November 20, 2018
»Engineering Event
10:00 a.m. 
November 23, 2018
»Alumni Turkey Scramble
Green Lake
January 25, 2019
»Alumni Winterim 
Become a Class Agent 

Class Agents understand the importance of reaching out. They serve as ambassadors for their graduated class, communicating with fellow alum and inspiring them to engage, (re)connect, and support each other in their post-SCDS journey.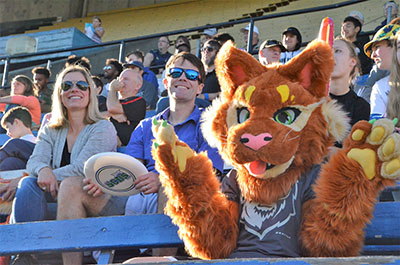 SCDS unveils a new mascot costume.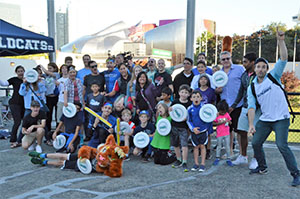 Alumni come together for the 2018 Seattle Cascades Event.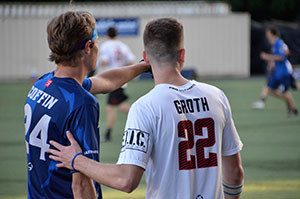 Your fellow alumni always have your back in a game of Ultimate.  
SCDS Welcomes New HOS Kim Zaidberg
After an extensive selection process, the Head of School Search Committee -- consisting of the Board of Trustees, veteran teachers, and SCDS's Chief Financial Officer -- named Kimberly Zaidberg as the new Head of School.
Ms. Zaidberg has worked in education for 25 years, serving as an English and History Teacher, Principal, and as the Head of School at Rockland Country Day School in New York, where she has worked for the past seven years. The Board of Trustees unanimously confirmed her appointment and are thrilled to welcome her "intellect, creativity, interpersonal skills, empathy, warmth, and experience in all facets of school leadership and management" to SCDS.
Ms. Zaidberg is utilizing the summer to prepare for the school year and looks forward to meeting a number of current students, parents, alumni, and alumni relatives in the near future. In her latest letter to the community, she described the unique attributes of SCDS, as well as the success of its alumni:
"Graduates of our program are welcome additions to high school communities, not only because of their extraordinary intellect and academic preparation, but because of their strength of character and variety of interests. Upon graduation, they enter the top high schools in Seattle and surrounding communities, prepared for the next leg of their journey."
You can read the full letter here.
One of the most important principles of community is storytelling. That's why our Fall 2018 issue of Kinetics is all about telling yours. If you've recently accomplished a goal, reached one of life's milestones, or even just solved a problem, please submit your experience by Wednesday, September 5. We would love to provide you with a space to tell your story and expand your network of support.
Did You Know? SCDS Hosts an Alum LinkedIn Group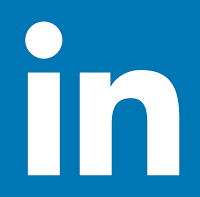 Every connection counts. Fellow classmates may be the link to finding your dream job or landing a gig at your favorite company. Find us on LinkedIn by searching Seattle Country Day Alumni Group or email alumni@seattlecountryday.org to receive an invitation. Let's start a conversation!
Quick! Complete the 2018 Summer Alum Survey Today!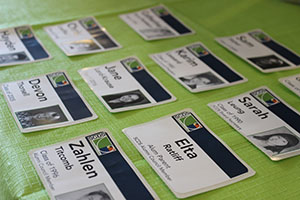 Interested in connecting with former classmates? Networking with fellow alumni? Job shadowing or mentorship? Complete SCDS's 2018 Summer Alum Survey by Friday, August 31 so we can expand your professional network, maintain your ties with faculty and classmates, and help you achieve goals you've been dreaming about since kindergarten. 
LEFT: Click to view a media gallery of the Kickoff; RIGHT: Watch Class Agents explain the inner-workings of their creations. 
Kicking Off the Year with Class Agents
Class Agents reunited at the home of alumni parents William and Ruth True, recapping their past year and brainstorming ideas to maintain SCDS ties in the future. These leaders, spanning classes 1985 to 2018, inspired each other to keep building bridges for alumni to easily cross. 
Learn more about our Class Agents HERE and let us know if you want to become one for your class!
Moved? Dropped Your Phone in a Lake?
Life happens. If you need to update your information in the directory, including your address, email, and/or phone number, please click here for the Alumni Directory.
Summer Camps Encourage Inquiry, Activity & Curiosity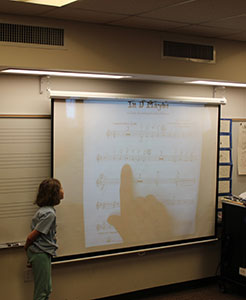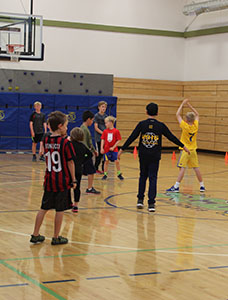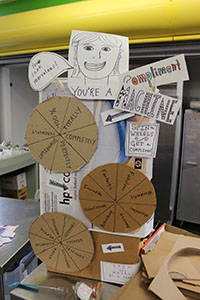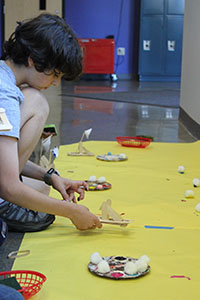 SCDS teachers offered a wide gamete of inquisitive summer camps this year, ranging from wacky inventions, chocolate, arcade games, Capture-the-Flag, and a blending of the arts and sciences. Especially intrigued by that wheel? You can check out the Admissions blog to read more about the inspiration behind Ms. Baggett's Awesome Arcade camp. 
Reconnect. Network. Engage.
Whether you're wrapping up your college admissions essays, looking for a new job, or have just landed a dream role, we are here to support our alumni. 
Reconnect
Join our Facebook SCDS Alumni Association Group and post a #ThrowbackThursday of your favorite SCDS memory. 

Network
Request access to our LinkedIn Group and join the discussion about internships, mentorships, and job opportunities.

Engage
Want to be featured in our next "A Circuitous Path" blog? Let us know about mistakes made, lessons learned, and goals yet to be achieved. Email us today.
Questions about SCDS's Alumni Program?
Email Alumni Council President, Karim Lessard, or your Class Agent.