Amanda Carr '92 Takes a Circuitous Path Back Home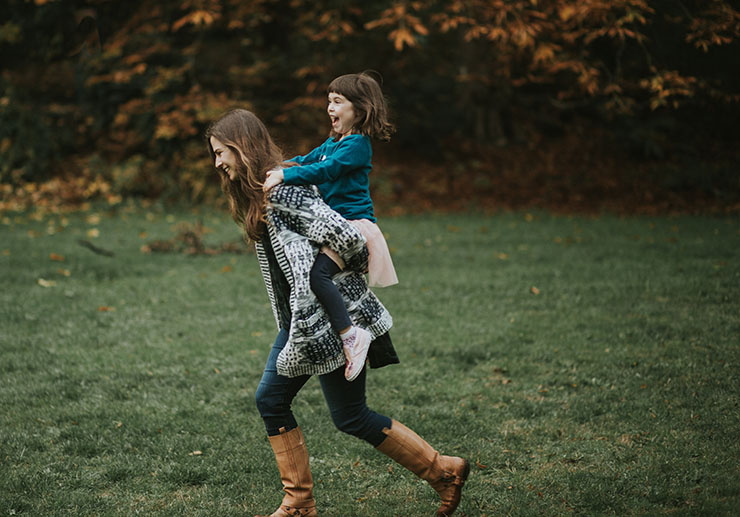 "This September, I walked my daughter Addy to Ms. Luenow's kindergarten classroom, passing through the same doors I walked through on my first day at SCDS in 1983 (and where, a couple years later, I had Ms. Luenow as a science teacher). During the ensuing 35(!) years, my journeys were winding and far-reaching, full of inquiry and adventure, and frequently leading me far away from home. Having a daughter as a student at SCDS has helped me realize that many of the values I have used—and that I continue to use—to guide my thinking and life approach were sparked and fostered at SCDS."
Read the rest of Amanda Carr's journey HERE. 
Mark Your Calendars
March 16, 2019
»SCDS's Benefit Auction Adventure Awaits 
5:00-11:00 p.m.
Fremont Studios
April 1, 2019 
»Katie Greer Visits SCDS
7:00 p.m. 
SCDS Gym 
April 26, 2019
»Grandparents and Special Friends Day 
SCDS
May 10, 2019 
»Alumni Panel 
SCDS 
Connect with Alumni on LinkedIn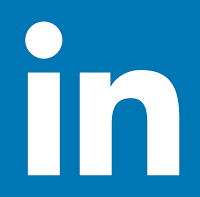 Every connection counts. Fellow classmates may be the link to finding your dream job or landing a gig at your favorite company. Find us on LinkedIn by searching Seattle Country Day Alumni Group or email us to receive an invitation. Let's start a conversation!
Stay Informed: Update Your Information in the Alumni Directory
Become a Class Agent 

Class Agents understand the importance of reaching out. They serve as ambassadors for their graduated class, communicate with fellow alum, and inspire them to engage, (re)connect, and support each other in their post-SCDS journey. 
Wildcat Joins Alumni on the Slopes for Annual Winterim Tradition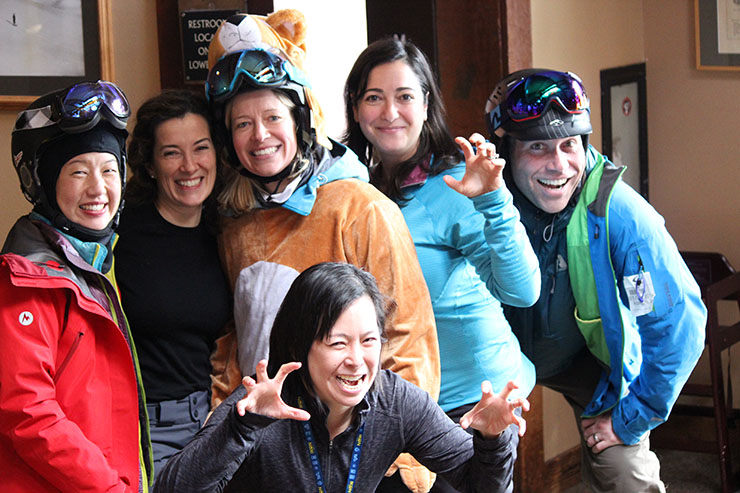 SCDS alumni and alumni families hit the slopes on Crystal Mountain and Snoqualmie Pass for Alumni Winterim on Friday, January 25, 2019. Alumni Parent Sandra Fischer spoke of the long-lasting tradition: "When Ella '18 was in kindergarten, I started riding the bus from Green Lake every Friday. It was during those bus rides that I met other parents, who have become lifelong friends. On those Fridays, we skied together, chatted on the bus, played games at the summit when it was raining out, and watched our kids grow into amazing skiers. It was a chance to come together as a community of teachers, parents, and kids. As an alumni parent, it is one of the elements of the SCDS experience I miss the most."
Submit Class Notes by February 25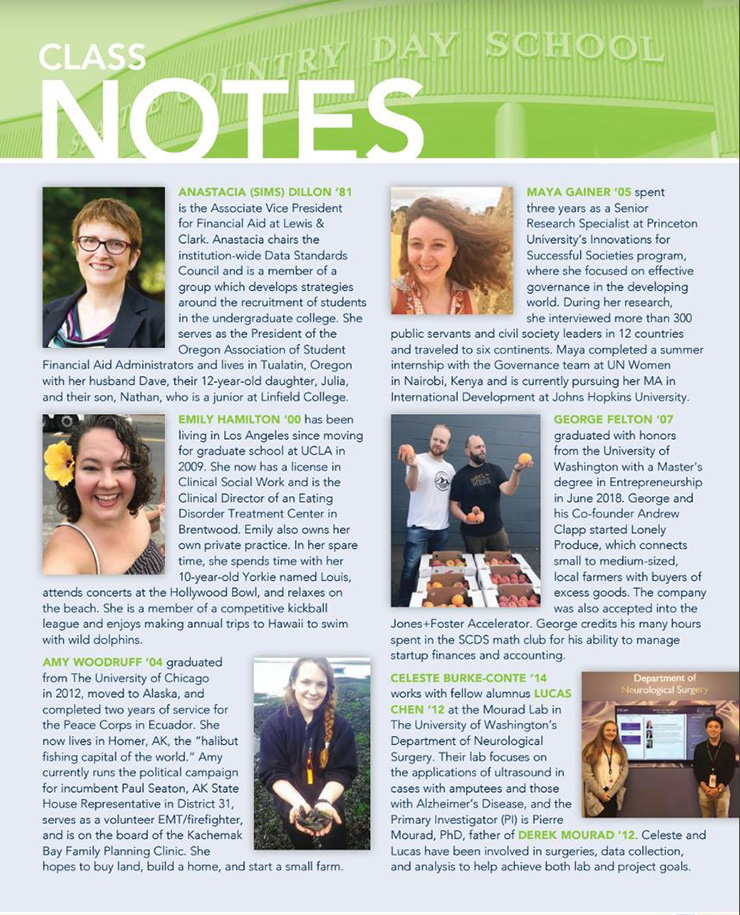 Share your own circuitous paths, accomplishments, and surprises with us by February 25, 2019. We can't wait to feature you in our spring issue of Kinetics! 
You're Invited: SCDS's Benefit Auction, Adventure Awaits! 
SCDS alumni and parents of alumni are invited to SCDS's Adventure Awaits benefit auction on Saturday, March 16 at 5:00 p.m. at Fremont Studios. As our esteemed "Wanderers," you will receive a special ticket price of $50 with dinner and beverages included. Come mingle with teachers, peers, and bid on vacations, sporting event tickets, local adventures, and more! 
Please note you must be 21 or older to attend. 
Join Us on April 1 for Katie Greer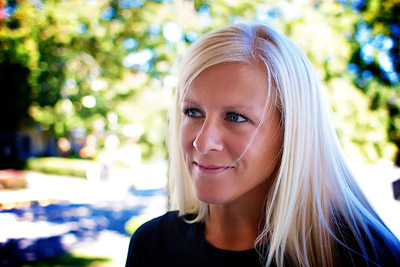 On Monday, April 1 at 7:00 p.m., Katie Greer, an Internet Safety Expert, will be visiting campus to discuss how to have a productive, healthy relationship with technology. All SCDS community members are invited and you are welcome to bring friends, neighbors, and colleagues. 
Reconnect. Network. Engage.
Elise Chan '16 Job Shadows Fellow Alumna at Mukilteo Fire Department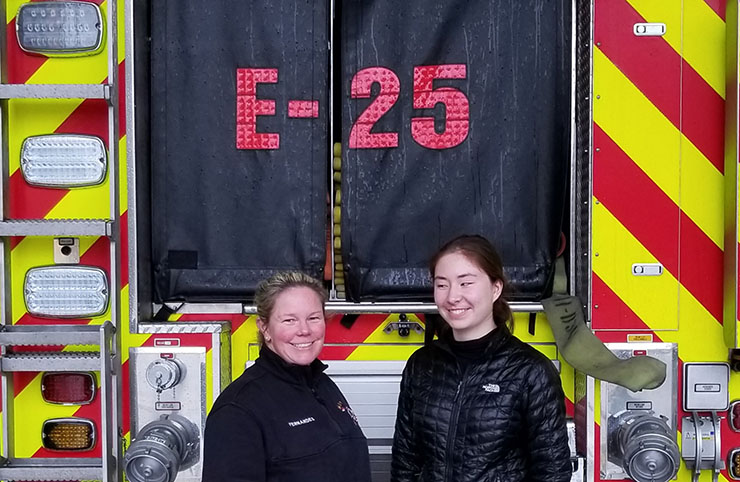 This January, alumna Elise Chan '16 took advantage of SCDS's job shadow opportunity and accompanied fellow alumna Jolie Fernandes '90 for a shift at Mukilteo Fire Department. Throughout the day, Elise rode in an ambulance and fire truck, picked up a fire engine undergoing repair, learned about different equipment and technology, and joined an emergency call, which involved an 18-month-old boy locked in a bedroom. Jolie said "[they] were able to slide a machete between the sliding doors and remove a stick placed in the door track for security purposes...While this situation was not a life or death emergency, it illustrates the necessity of emergency responders' ability to solve problems, some more complex than others." Jolie said she was very impressed with Elise's maturity and compassion for others, and "enjoyed sharing [their] 'love for the job' with her." Elise said the experience was "both exciting and eye-opening...[she] gained a lot of insight into what it's like to be a firefighter." 
 You can read more about our job shadow opportunities here.
Aidan Wylie '18 and Kennedy Klein '18 Volunteer at SCDS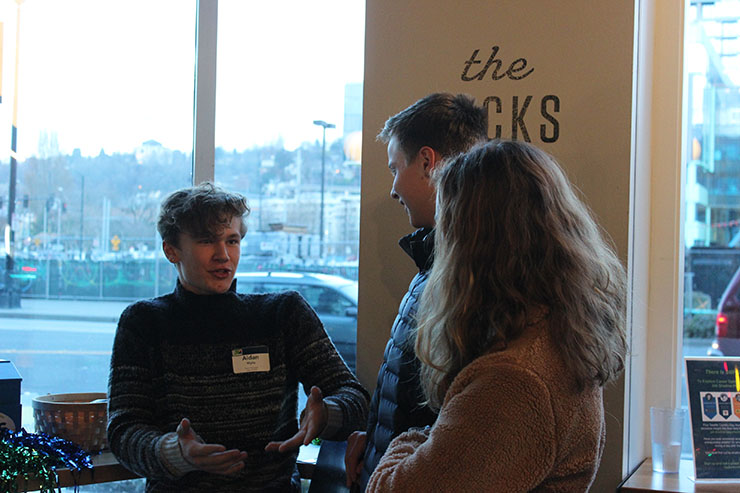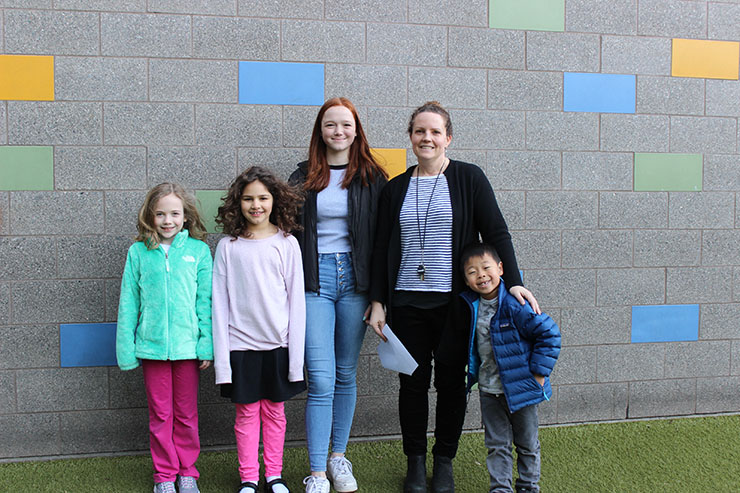 Aidan Wylie '18 (left) and Kennedy Klein '18 (right) have recently volunteered their time to assist with SCDS events and activities. Aidan was our greeter for the New Year's Eve (Eve) Alumni Gathering at Flatstick Pub on December 30, 2018 and Kennedy helped care for students during Extended Day on Monday, January 28, 2019. We love seeing alumni back on campus, either to volunteer during events, help out faculty and staff, or to say hello. If you're looking for opportunities with SCDS to fulfill volunteer opportunities or just want to stop by, please don't hesitate to reach out. 
Reconnect
Need support in hosting a gathering or reunion for your class? Fill out this form and we'll be in touch shortly!
Network
Join our Facebook SCDS Alumni Association Group and request access to our LinkedIn Group to discuss internships, mentorships, and job opportunities, or to just keep in touch.

Engage
Want to be featured in our next "A Circuitous Path" blog? Let us know about mistakes made, lessons learned, and goals yet to be achieved. Email us today.
Seattle Country Day School
2619 4th Avenue N
Seattle, WA  98109
206-284-6220